Free Event for TREA Schools
IS IT A FUN TITLE? OF COURSE, IT IS.
BUT, IT'S SO MUCH MORE THAN THAT.
Teach Like A Rock Star is a research-based, results-driven professional development event that provides educators with the most powerful tools, strategies, and resources available for creating an extraordinary learning environment – one where teachers have a profound educational and personal impact on the lives of students. This empowering, engaging, and entertaining workshop helps teachers discover the keys that drive all students to perform at their very highest levels.
"If you give me the right educators for the day - your most passionate & influential administrators and teachers - I'll give them everything they need to make a significant and lasting impact on the culture of your school." - Hal bowman
A FREE EVENT FOR TREA EDUCATORS
Since 1992, the Texas Rural Education Association has been dedicated to improving teaching and learning in the rural schools of Texas. A close knit community of educators, the TREA works to positively impact issues, legislation, and communication to help schools improve and adapt to the unique challenges that rural educators face.
Principals and teachers that implement the Teach Like A Rock Star model and processes report:
Raise test scores throughout diverse populations.
Discover the underlying motivation of each individual student.
Transition from classroom management to Classroom Leadership.
Build strong connections with ALL students.
Create student enthusiasm through unique & innovative teaching strategies.
Positively influence a student's thoughts, emotions, actions, and character.
Uncover The Rock Star Teacher that lies within.
SATURDAY - FEBRUARY 3RD, 2018 | HAWKINS ISD AUDITORIUM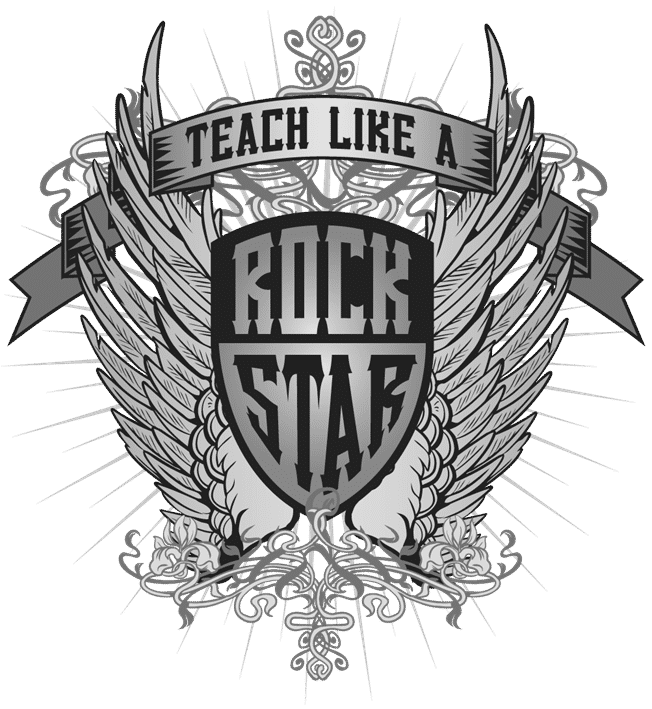 Saturday - February 3rd, 2018
Check-In: 8:00am
Event: 8:30am - Noon
Hawkins ISD Auditorium
179 Hawk Drive
Hawkins, TX  75765
If you need information or help with registration, please don't hesitate to contact us. We're here to help!
Georgia Lister
Phone: (713) 264-8227
Email: [email protected]
Hal Bowman
Sunday, October 21st, 2018 at 3:39am
Upworthy
See how students are making the first week of high school a more welcoming place through the power of sharing.
As someone who has been "the new kid" practically my entire life (I've been to 10 different schools from kindergarten-12th grade), the simple gesture of handing out a candy bar in an effort to make me feel welcome would have been so nice. It's not the fact that they gave me candy, but that they took the time to say hi and initiate a conversation to welcome me to school. Kudos to these kids for looking out for others!!
Obviously the haters don't get it. My daughter is in this video, she was a freshman this year and that small gesture really meant a lot. It would not have mattered if it was a piece of broccoli, the point was it gave them a reason to introduce themselves and to start a conversation so they didn't feel so alone. Could it prevent bullying, a school shooting, who knows maybe it could, but it is the negative people that can't change to try and make a difference. I applaud any school that tries to make a difference, at least they are doing something. With negative people though it doesn't matter they always have to have something to bitch about!
That's it, if you haven't been in school for 10+ years, your comment will be disregarded. Y'all are salty and way out of touch.
This is an awesome idea and I think I will take the idea and use it. As a retired couple, we have begun the school year greeting high school kids as they come in the door in the morning. It's been a gratifying experience for us as well as the students. It might be fun to add a tootsie pop or candy bar for a bit of fun!
I'm guessing this group has an issue with the chocolate being handed out.Way to miss the point.
One of the girls in my class Senior year almost got suspended because she put sticky notes on people's lockers saying "you're beautiful", "smile and keep up the hard work", and other encouraging notes like that.
This is the district I grew up in and now work for! The caring and kindness you see in the video is genuine...and not just seen in the beginning of the year. We are very much a family at Big Spring! I'd never want to work anywhere else. ❤
Now that is an AWESOME thing to do instead of bullying because someone is the new kid !!!!! Well done ❤
I don't think promotion of candy needs to be the "welcome to this school" type of thing...how about good conversation or a "hi, how do you like the school so far?" Instead it's eat chocolate and maybe I'll talk to you later. Just notice people who might look like there having a bad transition and be there.. chocolate isn't gonna do anything. ( I understand the gesture, but how many did it just to say.."there I gave chocolate to a new kid, now I have other stuff to do"
This is a fantastic idea. I went to 2 different Jr. High Schools & 3 different High Schools with a little more than a semester spent doing home study. It is SO nerve racking to be the new kid in a new state at a new school, especially when you start sometime after the school year has begun.
What a great idea! I really love the intention behind this gesture. Too many kids start high school all alone either having just moved or with not any friends. I love that these kids are doing this! And the notes of encouragement are fantastic! Too bad Hershey's chocolate is nasty. Lol
A job well done. You're growing up to be fine young men and women. Continue your kindness always. You never know what someone is truly feeling. All it takes is one nice gesture to bring a smile to someone's face.
This is such a wonderful gesture and hopefully initiated in our devastated Gulf Coast region as so many students are being shifted to new schools ! This is not just a temporary move as so many schools have been destroyed! Hopefully the local students and staff will be welcoming in this very stressful time!
I wish my school(s) had done this when I switched. It would have made my school career so much better, and I love that these students are making a difference! Keep it up!
What a wonderful gesture, and ice breaker! Back when my brothers and I were in high school, and had moved to another state, and to a "new" high school, we would have loved this welcome gesture! Instead all three of us came home on the first day, and told our parents how we hated our new school, and didn't want to return. 😢
Now that is a beautiful and selfless thing to do. These kids are what the future needs. With all the bullying, cyberbullying, and then suicide from [cyber]bullying . These kids can change all that...
That's really awesome! I moved from Germany's to the US in my Junior year of High School. It was HARD to make new friends in a school where most of the students had been going to school together for years. I'll never forget the people who made an effort to ACTUALLY be my friend.
Anybody who hates on this.... yo life suck and just lookin for something to shit on. This is being a genuine human in the purest form and I think it's an amazing idea.
This is a great idea. It's a great way to break the ice. Even for the shy kids who have been going to that school for years to use to start a conversation.
That is awesome it's good to see them making the new kids feel welcome , there is too much bullying these days but this is great !
That is awesome..I hope other schools we follow this example. This is a good way for students to feel welcome in their new school
This is wonderful! I wish my daughter's HS had done this. Maybe she can help introduce this at her school.
This is cute <3 good job to those kids 🙂I always was the kid that sat down with the new kids at lunches or welcome them. Even if we didn't become friends I didn't want them to be alone.
Nice DOES matter! What a wonderful and humbling experience that must be for these kids..❤ and their proud parents
This is nice. I was the new student at least 5 times in elementary school. This would have been great for me
Hal Bowman, Inc. | 851 Azalea St. | Houston, TX 77018 | (713) 264-8227
HAL BOWMAN, INC.
851 Azalea St. | Houston, TX 77018 | (713) 264-8227